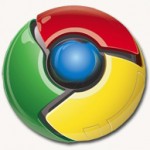 There are a number of things you can do when creating a new web site or simply creating new pages to help increase their visibility in search engine results. The more visible you want your site to be, the more time you may need to consider and spend on this.
Additionally, you need to consider whether your particular topic will make it possible for your site to appear on the first page of a Google search, or if this is absolutely critical to your goal. For example, it might be more important to have your site listed as a resource on other critical sites. You may find that you will get more visitors to your site from this type of referral than from a search engine result.
To design your site with search engine ranking in mind you need to first ask yourself – "what is the question that you are answering." This is crucial. When someone looks for the information you have on your site, you need to be sure your site is visible to them. Some of the most critical items that affect visibility are:
Critical Items:
The title in the header of each page
Meta tags with descriptive keywords in your pages header section
Text contained in each page (this is being emphasized more and more by Google)
Text in the first paragraph of the page
Relevance of text used as it corresponds to keywords in your meta-tags
Links that use keywords
Images with descriptive "alt" tags that include keywords
Who links to the page
Secondary Items:
Creation of pages linked from your main page that emphasize keywords
Submitting your web page's URL to various search engines
Creation of log reports that include keywords used in searches that led to your site
Submit your site to some on-line directories
Get your site listed on industry-specific leading sites for the topic or topics you are covering
Many people try to get as many reciprocal links as possible from other sites. There are pros and cons to this.
The more your site is mentioned the more visible it becomes. I.e., on-line newsletters, blogs, news announcements, etc.
Making your site visible on the Web can be a time consuming, labor intensive process, but at Hansen Web Design, we're here to help you with your content and coding to help you optimize your site for the search engines every step of the way. By taking a few basic steps, and avoiding a few pitfalls you can improve your site's visibility dramatically.