What can you accomplish with email marketing?
Email marketing is an easy, affordable and effective on-line marketing tool that helps build a relationship with your customers.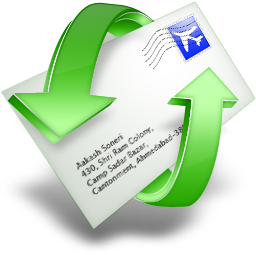 Each email "blast" allows you to personalize and include relevant content, including text and visuals, so that you send the right message to the right person at the right time. From multi-national corporations, to small businesses, to market savvy individuals who want to take their businesses to the next level, email marketing works for variety of reasons:
it allows targeting
it is data driven to drive direct sales
it builds relationships, loyalty and trust
it also supports sales efforts that are delivered through other channels
The message and "landing page"
Email marketing should include a relevant, but fairly short message.  It should have a message and link that leads your recipient to a "landing page;" a special web page set up for your email campaign that describes the product or service in greater detail.  At Hansen Web Design, we specialize in this type of marketing – and we can help you develop your strategy, write the appropriate text for the email, design any graphics, and set up your landing page for you.
Check your email address list!
By keeping up-to-date customer records and email lists, we can tailor the message to different list segments. For instance, we can send one message to new leads, another to qualified leads, and yet another to repeat customers.
Before each mailing, always check your email addresses very carefully. Segment your emails, and up-sell based on recent customer activity. Once your most active recipient is known, we can devise a list segment and create an email that caters to them.
For instance, if a customer visits your site and either purchases a certain product or spends time frequenting the pages that feature that product, this list segment can be used to create a the next campaign that up-sells an entirely new but related item.
Benefits front and center: What's in it for your customer?
Keep in mind that recent data shows people un-subscribe to email campaigns most often because they feel the message was not relevant to them.
The most important way to build success in an email marketing campaign is to tell your prospective customers what's in it for them, from their personal perspective—how can they can benefit in terms of helping them improve their lives, earn more money, them lead healthier lives, live longer, become more successful, save money, safeguard against disasters etc.
Build a strong email list
One of the goals in an email marketing campaign is to send out emails to thousands of prospective customers. To do this, companies can get email from:
various websites
directories
vehicle records, etc.
permission-based email marketing
This latter method is perhaps the best way to build your email list, providing "opt in"email options for customers on your web pages.
Send manually, or use commercial email marketing products?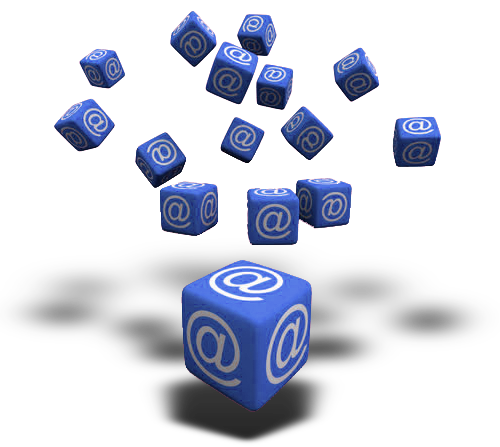 Rather than send emails to customers manually, a company may make use of available email marketing products that can carry out a huge email marketing campaign with ease. In email marketing campaigns, the idea of permission for an email list can be extremely effective in promoting goods and services. But no matter what you do, make sure that your email marketing campaign does not become a spam propagating campaign. Buying international email lists for rent, or using email extraction software programs, is not recommended.
At Hansen Web Design, we recommend that one of the many commercial programs be used to send the emails for several reasons:
these programs ensure the email stays in compliance with today's changing spam regulations
they allow recipients to "opt out" of your emails; this function is important for compliance, and allows your clients to update their information automatically while maintaining your email list for you at the same time
most also provide extremely valuable marketing metrics – telling you if the email was successfully received, when it was opened, if the recipient clicked on the link to your landing page, etc.
Contact us today for more information, or to have us help you set up that important campaign!