The following are recent testimonials from some of our clients: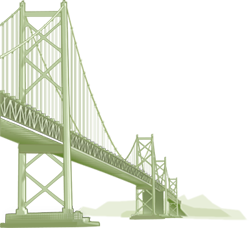 "We have been working with Susan for years to develop creative, innovative and appealing designs for a variety of items. When it came time to redeveloping our website, we immediately knew that we wanted that excellent work to be translated to a new website design. Susan and John at Hansen Web Design worked as a seamless team and developed an amazing website. It looks fantastic and superseded our expectations. John's efforts transformed a simplistic site into one that is modern and able to incorporate new techniques to help further establish the public image of our organization. Despite the incredibly new technical needs of the site, John has enabled easy-to-use functions that provides the site the flexibility we needed. John and Susan were very understanding of our individual needs, and worked with us every step of the way to ensure that the site and outcomes were what we wanted, and done in a timely manner. We look forward to working with Hansen Web Design in the future."
– Emily Marthaler, Midwestern Governors Association

"John did a fantastic job of designing my new website and getting it up and running while Susan created an innovative logo for my business. The new website is modern, colorful and exceeded my expectations in every way. John was very patient and understanding in working with me and my very limited computer knowledge. Thank You John and Susan for your patience and outstanding work!"
– Dwayne, DW'S Custom Gemstone Jewelry

"We at Dogs On Call Inc cannot say enough about John at Hansen Web Design.   Throughout the long process of a complete web re-design, us not being completely sure of what we wanted, and his needing to deal with numerous board members, John showed nothing but patience with us.  He always made us understand without talking down to us.  John's patience and professionalism are only two of the many qualities that made this process virtually painless."
"The price was right, the website looks great, and we have gotten nothing but positive feedback about it from the public.  We have contracted Hansen Web Design to maintain our site so we look forward to a lasting businesses relationship with John."
– The Board of Dogs On Call, Inc.

"I would highly recommend Hansen Web Design. John went the extra mile to make sure the website turned out exactly the way I wanted it while also keeping costs very low. I'm thrilled with the results!"
– Laura Lane, Words by Laura

"I am beyond delighted with the web page that John created for me.  He patiently worked with me till I got the design that I was happy with.  In addition, he took the time to help me learn the ways of WordPress. I cannot recommend him highly enough."
– Mitchell Hébert

"John and Susan have done a wonderful job with our logo creation and web design. They are very professional and have been a pleasure to work with."
-Soren Christian Stauss, Ministry Technology, Inc.

"I began working with Hansen Web Design several years ago.  I was immediately impressed with John's ability to take my site concept and weave it into a site design that is visually appealing, accessible, and consistent throughout.  Overall, it became the site that I had imagined, and more.  Since then, whenever I've needed to adapt my site John has responded swiftly and exactly to my expectations.  He has always taken the extra step needed to assure my satisfaction with all site updates, tweaking it as needed following any request I make.  In sum, John Hansen's design capabilities and engaged effort on my behalf has well-earned my continuing business."
–William H. Murphy, PhD
Associate Professor Marketing
Hanlon Scholar in International Business Studies
Edwards School of Business
University of Saskatchewan

"Hansen Web Design has consistently given me professional service.  The design work has been prompt, personalized and creative.  I would highly recommend Hansen Web Design."
– Gail, Madison Massage Therapist

Patience is a Virtue – and it belongs to Hansen Web Design
"We had a dream. We dreamt that one day we'd have a website that would be clean and modern and easy to navigate. It would pop out a visual message that ours was an organization involved in nature and conservation. It would be easy for volunteers to update (lack of doing so is the fault of the volunteers not the designer). And it would be affordable for a non-profit group on a tight budget."
"John met with us and we were convinced he could shepherd our dream into reality. He was a tower of patience. As a non-profit in transition it took us almost two years to get all the data to him before we could go live. We were terrifically impressed and concurrently sheepish about our lack of momentum, but he understood the nature of a mostly volunteer organization and just let us do our best and in the end he produced a lovely site. He helpfully and cheerfully made the changes we needed before it went live; I feel comfortable knowing that if we require major changes or minor tweaks they'll be there to advise, guide, and handle things beyond our basic skills. Thanks Hansen Web Design, it's a pleasure to work with you."
– BG Mittelstadt, Driftless Area Land Conservancy