Friends of Cornelia Gallery
October 22nd, 2009
Written by:
John
Published on October 22nd, 2009 @ 03:07:36 pm , using 309 words, 882 views
The new gallery is complete and up!  The gallery is powered by Coppermine, which is public domain software, but it is very powerful.  It will allow you to upload and post images in our galleries, in albums of your own creation.  You can add captions and rate photos as well.  You can also upload sound and movie files.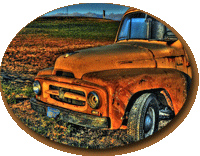 I am hoping that we can not only use this as a fun way to see everyone else's trucks and projects, but as a tool to see progress photos of project tasks/drawings, etc. as well.  So I can't wait to see what you guys have to share!
As this is a family site, I felt user accounts should be used so that people can't randomly upload photos of just ANYTHING (i.e., no pinup gals, guys...), but I tried to keep the process simple and automated to the extent possible.  If anyone has any difficulties, just let me know and I will help in any way that I can.
Some of you have already shown me some wonderful photos of your trucks and projects, and now I'm hoping you will upload them to the gallery so that everyone can see them and enjoy them as much as Susan and I have.
To enjoy and use the new gallery, just click on the "Friends" link in the top menu...
On a side note, today is my father's birthday (he passed away 10 years ago as of this past March).  He helped me buy Corny, my first truck, in 1980.  I'm sure he thought that a 90 hp, 3 speed, rusty old truck might keep me out of trouble on the roads, but I managed a ton of adventures with Corny over the years nonetheless; all too often to my father's (and sometimes the local police force's) aggravation and dismay.  Hopefully he's looking down and smiling now :-)
Permalink