A History of International Trucks
March 2nd, 2010
Written by:
John
Published on March 2nd, 2010 @ 10:09:40 pm , using 117 words, 8887 views
I finally added the new history section - it's an excellent article about the history of International trucks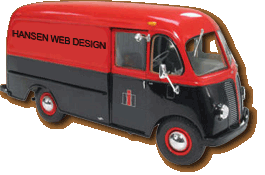 written by International Harvester themselves.  It was published in April of 1961, and I've added photos of trucks to serve as examples for you.
Thanks Susan, for typing it all in for me - it would have taken me forever and a day with two fingers...
We've also made a PDF version of it available for you at the bottom of the page.
In addition, I found some excellent "Harvester World" magazine articles that I've converted to PDF, including a timely article on Haiti featuring R-Series Internationals.  You'll find links to all of these in the right-hand margin of the History page.
Permalink